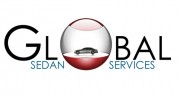 Global Sedan and Taxis are the best way to arrive to city from the LaGuardia Airport. A drive to Midtown Manhattan barely costs $16 - $76 plus any tolls, bridge or tunnel fee.
Welcome to the city that never sleeps. New York City has more cultural diversity and vibrancy than any other city in the world. There is always something new and fabulous to do, see or eat in New York. But for tourist, New York has got some great tourist attraction that simply should not be missed if you are visiting the place for the first time (or even the second time to say so). Many people call it the concrete jungle and it has been attracting people from around the world.
Travelling around the city
Taking a cab to move around in the city offers convenience besides being dependable. You can also reserve a car. Four people can accommodate in Sedans while minivans can handle five. Only one passenger is allowed to sit in the front next to driver. Taxi fares are measured based on meters that measures distance and time. Irrespective of how many people you are in the cab, you pay the fare on the meter. You will also additionally have to pay for night or rush hour surcharges along with any tolls and tips that you may decide. Tipping is customary in New York City and minimum tip is usually 15-20 percent of the total fare. Many cabs only accept cash so it's always wise to carry small bills with you.
Limousine and Car Service
If you want to enjoy the luxury of travelling in and around New York City, book a Limousine or Car Service which will typically cost you $110-$275 for a limousine and $50-98 for a car service. These services provide door to door pick up and drop facilities. It is always good to book these services online in advance for convenience and ease. One such online destination where you can online book Limousine and Car Service is http://www.globalsedan.com
Things your should not miss in the city
Shopping in SoHo
Stroll through Central Park
Watching the neon in Times Square
The Metropolitan Museum of Art
Statue of Liberty and Ellis Island
Seeing a show on Broadway
Visit Yankee Stadium to watch a game
Best time to visit the place
There isn't any best or worst time to visit the place. Be it summer, winter, rain or shinny, you will always find great stuffs happening here. But if you are more interested in cultural activities, the best time to come for you would be around fall, winter and early spring. It's the time when theater and performing-arts seasons are on its peak. But then keep in mind that hotel prices go sky high and the crowd is almost overwhelming. So if your intention to visit the city is to explore museums and other attractions, you should choose another time of the year to visit.
Share: